Behind the Artist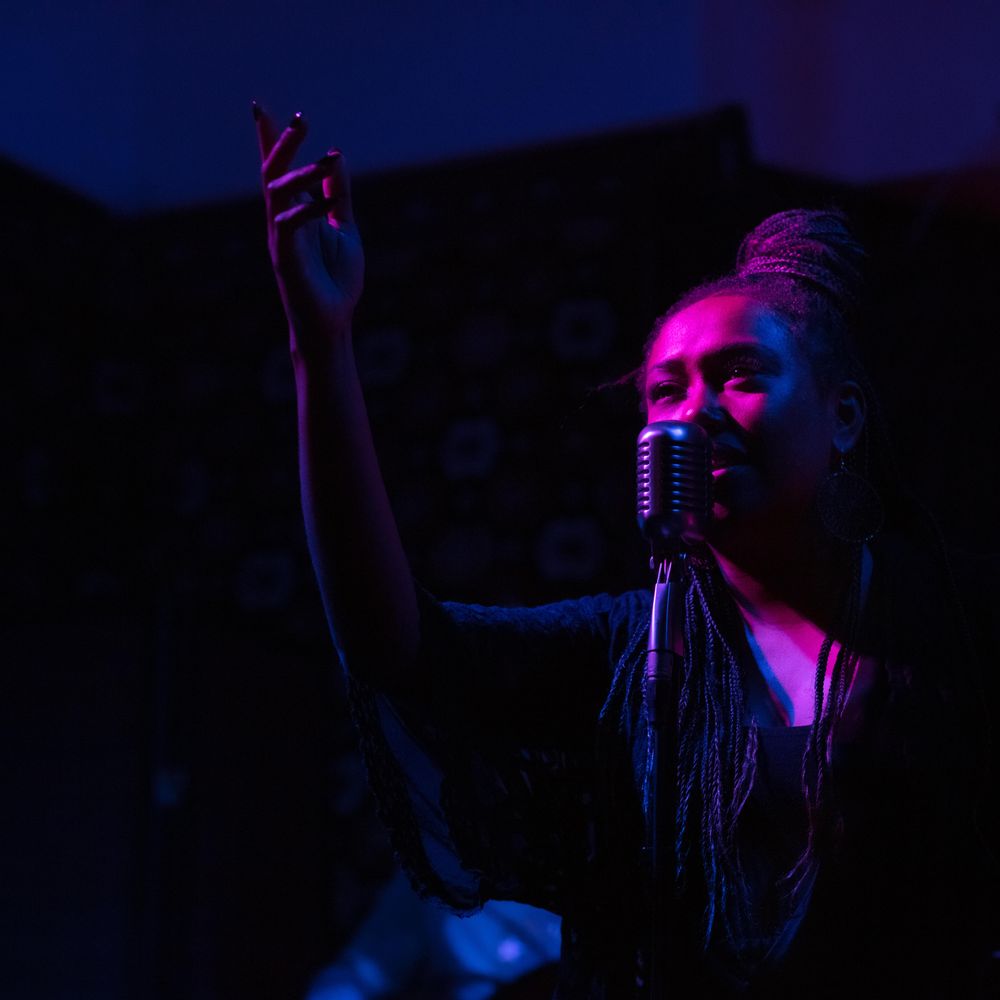 ABOUT THE ARTIST
Vivien Aisi is a versatile singer known for her distinct voice. Discovering her love of singing from an early age, music has been a major part of her upbringing. Originally from Papua New Guinea, Vivien moved to Australia settling permanently in Cairns.
Since then, she has supported various bands, recording artists in the studio and out in the Music scene for the past decade. In early 2015, Vivien gained the confidence to start showcasing her original material through Open mic nights around Cairns. After receiving a lot of positive feedback from various listeners, plans to record professionally began to formulate.
Motivated from her own journey as well as the stories of others, Vivien writes about her life encounters of love, life & loss creating an experience she likes to refer to as "music for the soul " Although Vivien has been in the scene for many years, it has only been in the last 2  that have seen her lifelong dream begin to flourish.
2019 saw Vivien explore new genres such as Electronic Pop & Hip Hop leading to various releases with a few Cairns' artists. Inspired by these releases, Vivien went on to record & release Independently her first ever single and video titled Lost in Time which found its way onto various Spotify playlists including the Caribbean Broadcaster Network Spotify Playlist, Broken 8 Records Best of 2020 and Q Music's Keep Listening Playlist during the Worldwide Lockdown surrounding Covid-19
Using the downtime to her advantage, Vivien has gone back to her writing book and the recording lab to keep creating towards her forthcoming EP which is set to drop in 2022.
                                                                                                              2021            
                                                                                 Your Love - Northern Exposure Compilation  
                                                                             Wahine Eyes  -  Adrian Thomas feat Vivien Aisi     
                                                                                  True Healing - PJ Myers feat. Vivien Aisi
                                                                             Stone Cold Heart - Stevie Roberts feat. Vivien Aisi
                                                                                                              2020            
                                                                                   Dream Walkers - MC Pyrit feat. Vivien Aisi       
                                                                                A Better Way - Stevie Roberts feat Vivien Aisi                                                   
                                                                                    Soul Remedy - MC Pyrit & Vivien Aisi
                                                                                      Lost in Time Debut Single – Vivien Aisi
                                                                                               Kiss the Stars – Vivien Aisi
                                                                                              Nine to Five – Vivien Aisi
                                                                                      Lost in Time 5 track EP – Vivien Aisi